A NEW AND EASY SOLUTION TO MARKET YOUR HEMP PRODUCTS!
Single Serve CBD Oils & Creams in a Snap!
Easysnap® Opening Technology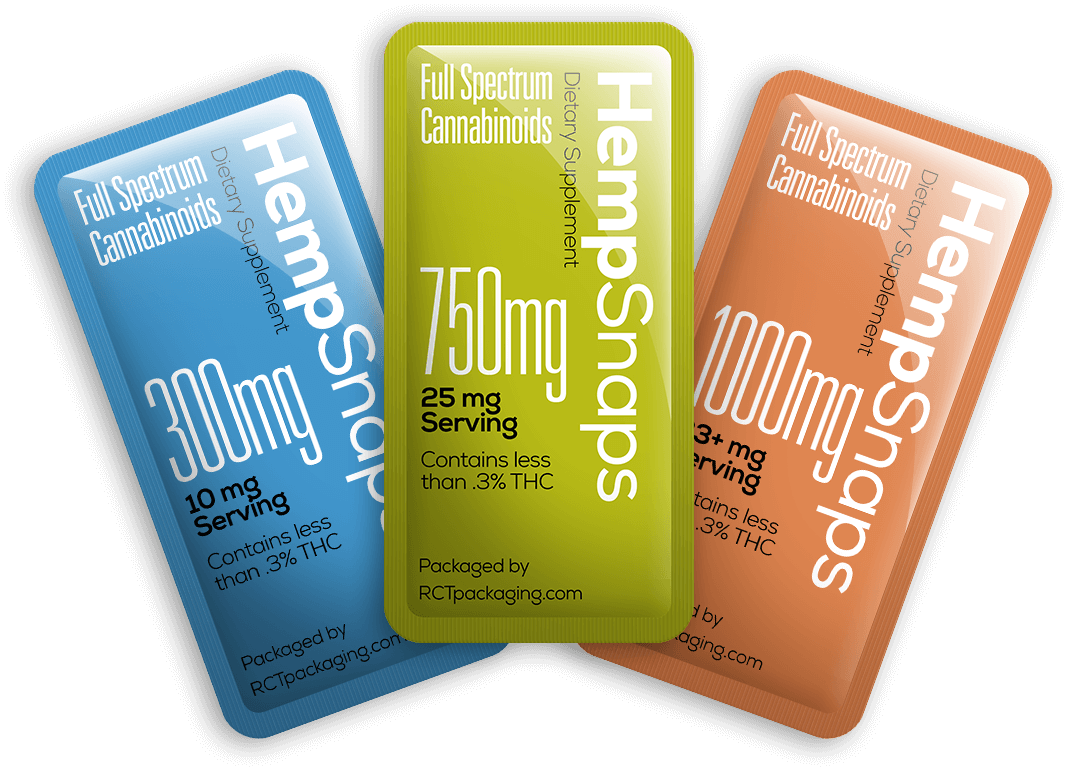 The Perfect Size for Your CBD Dose
0.5 mL to 30 mL I 40 mm x 80 mm pictured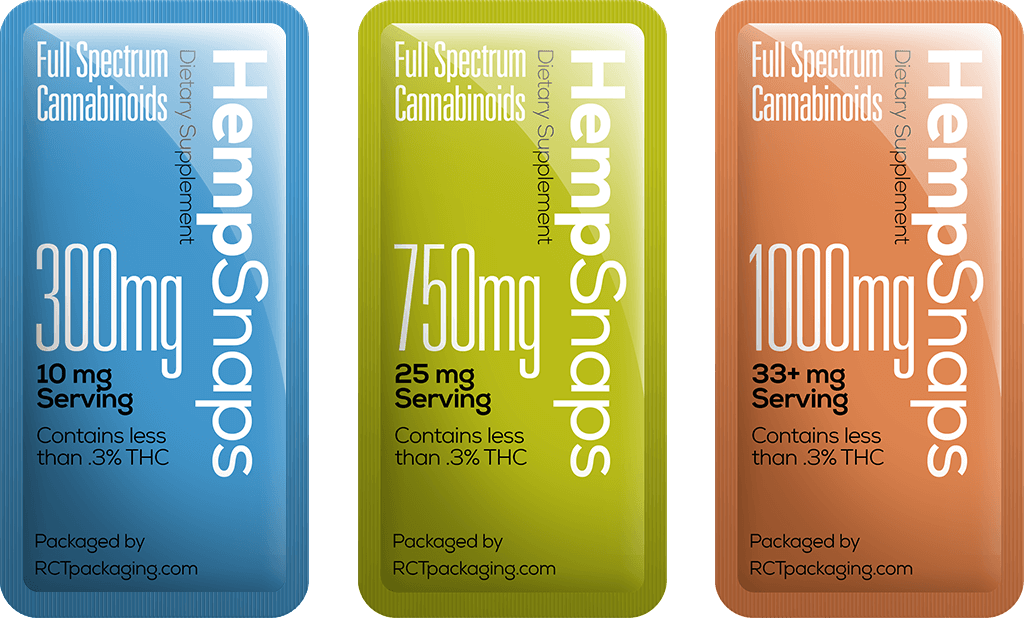 Packaging your Hemp Products has never been easier!
Great for Any Application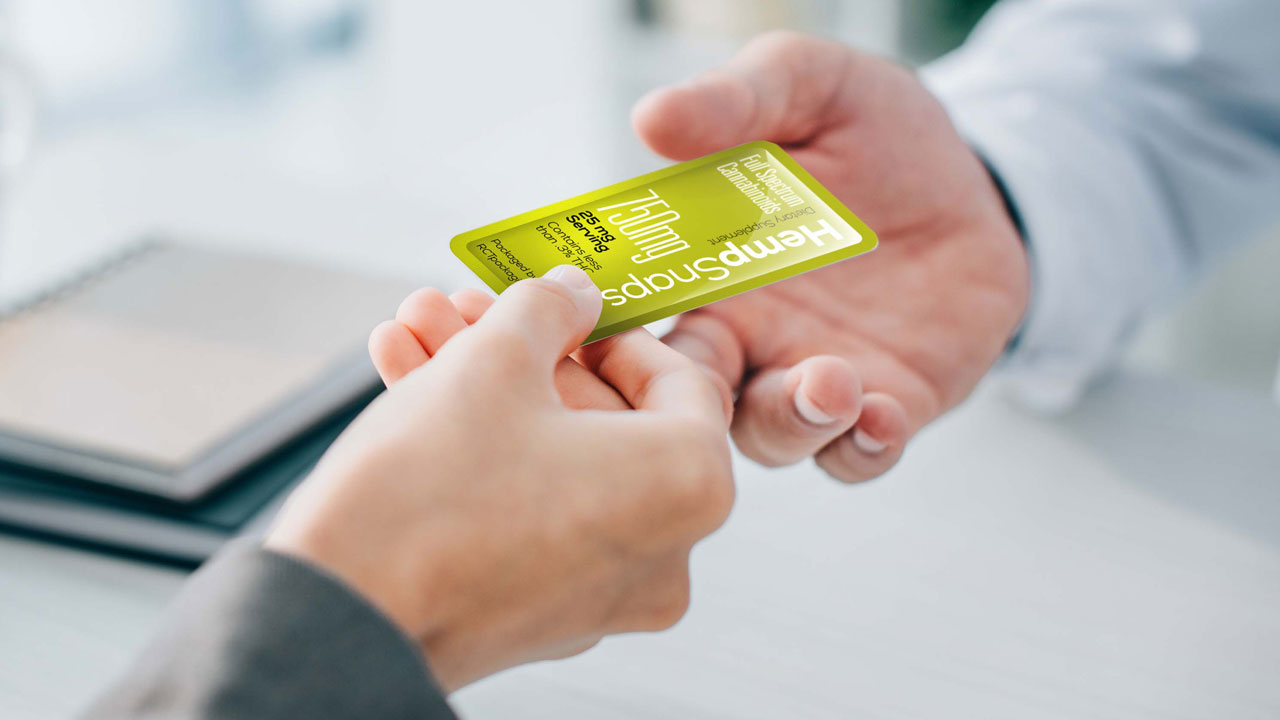 Better than a Business Card
Nothing stands out more than a business card with a sample of your hemp product. Make both your CBD product and business memorable!   
Perfect for Checkout Displays
Stand out from a crowded market. Let CBD users try your product before they buy! Our sachets are perfect for merchandising in stores or check out displays.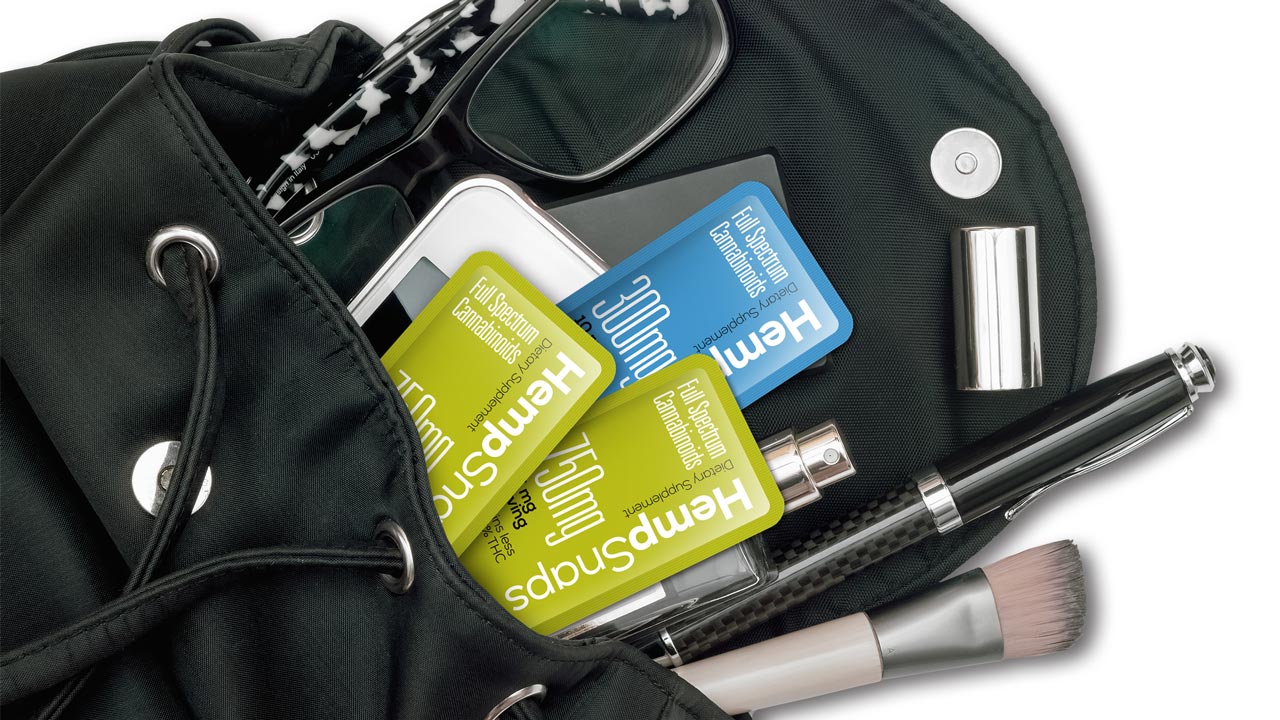 Great for On-the-Go Lifestyles
Our sachets offer the most convenient way to transport your on-the-go CBD doses. The perfect size, no spills with sanitary & recyclable packaging.
Use Your Own CBD Products
Send us your product and we will use our pre-printed HempSnaps branded sachets and fill them with your product.
Ask us about customization options!
If you are interested in offering CBD products, we can provide you with the best wholesale pricing on bulk product.
We have a direct relationship with the largest hemp growers in the U.S.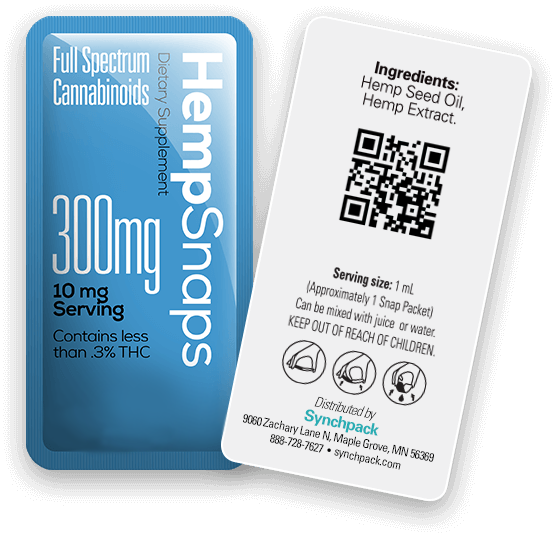 An affordable and unique way to get samples and product on the shelf and into your customers' hands.

Professional package design, including both the front and back of the sachet with your visual identity.

Create any secondary packaging needs.

Our complete supply chain capabilities provide you with just one stop upon receiving your product.
With our volume pricing, we are able to work with all budgets.
We are dedicated to bringing the very best hemp derived CBD products in our sachets at an affordable costs.
With our 17+ years experience in manufacturing, your product and company benefits in many ways:
100 Synchpack Hand Sanitizer Snaps for $21.
The RLG Hand Sanitizer contains 80% Alcohol and helps reduce bacteria that potentially can cause disease. For use when soap & water are not available.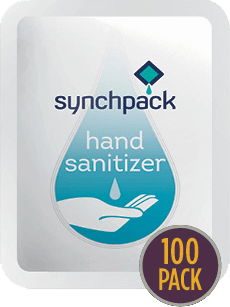 About Us
We are dedicated to bringing the very best hemp derived CBD products to the market. HempSnaps prides ourselves in helping companies like you distribute CBD products safely and hygienically in one convenient packet.
What qualifies as CBD?
Hemp and marijuana are both cannabis, meaning they both contain phytocannabinoids. Marijuana is most often associated with THC and hemp extract is often associated with CBD, a health & wellness phytocannabinoid. One of the key things in understanding the difference between the two and their reactions is that Marijuana contains 0.3% THC (the only phytocannabinoid that gets you "high") and Hemp has less than 0.3% THC and is not psychoactive. CBD can have substantial benefits for innovative alternative treatment options.
Our Packaging
Our packaging is great for Hemp companies that are wanting to stand out in a crowded market! Our packaging allows you to offer a single dose to new and existing clients and also provides the opportunity to merchandise CBD samples in stores to reach a new audience desiring to try your hemp product before they buy.
In the News
With our HempSnaps, the sky is the limit! Take a look at one of our clients who entered the Shark Tank Arena!
9060 Zachary Lane North , Suite 104
Maple Grove. MN 55369
Phone: (763) 493-7753
*Hempsnaps is packaged with Easysnap® packaging technology, a patent of Easysnap Technology s.r.l.